Rubber Gasket &Seal are widely used in medical, electronics, chemical industry,, food and other industries.
Better Bright silicone rubber, as a recognized leading manufacturer of high quality rubber gasket seal, can manufacture high volume or low volume gaskets using the highest quality rubber material such as VMQ, NBR, Viton, EPDM, CR, UL 94 approved, FDA, WRAS and Polyethylene in commercial and fire retardant grades.
Key factors to consider at the design stage include:-
What will the part be used for?
What quantity is required? How often?
What products will come into contact with the part? (eg. Chemicals, Oils, Gases, Cleaning agents, etc)
Will the part be subjected to very high or low temperatures? (if so, intermittently or continuously)
What colour(s) are preferred?
What are the cost implications?
The following are parameters of our developed recipes:
1. VMQ rubber and gasket seal
it's with good high and low temperature resistance, and could remain good elastic strength under -30 ℃ to + 260 ℃ working temperature range.
2.NBR Rubber and gasket Seal
it is known for its excellent oil resistance,and also has good wear resistance, aging resistance and air tightness.
3.FKM (Viton)Rubber and gasket Seal
good anti-acid and alkali,heating resistance,oil resistance and working temperature range:-40 ℃ to + 350 ℃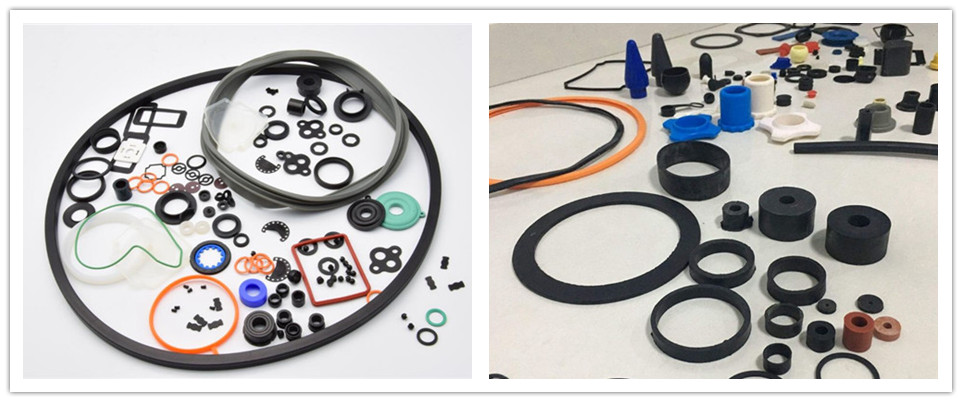 Reference:
Better bright silicone rubber & plastic mould products limited.